How are the gym rats/goers doing with gym being closed? What about our friends that are looking to start some bit of exercising because they've been visiting the fridge more than they should? How about the people just looking to stay fit and active? More importantly, what are you doing?
We definitely shouldn't physically go to a gym or get together with people to exercise but we can certainly connect socially with fitness instructors and health coaches to get our daily dose of exercise in. Now more than ever we must remain active.
The World Health Organisation (WHO) notes that regular physical activity benefits both the body and mind; additionally, WHO states that at a time like this it's very important for people of all ages and abilities to be as active as possible.
Bottom Line: We need to do what we must to stay active.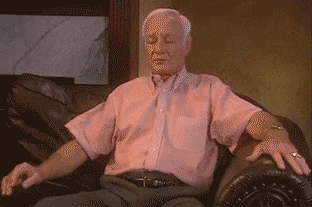 Some persons remain motivated and put in the work daily (or as often as is possible), bless you and your discipline. While others are struggling to find the strength to literally get up and move a muscle. 
For some much needed inspiration and motivation to get us all moving and active during this time – in our own homes, we've reached out to some of our local health and fitness coaches for some tips and tricks. They'll let us know how they encourage their clients to stay motivated during this time, some much need at-home workout tips and how you can connect with them if you are interested in joining their workout sessions.
KB FITNESS:
I remind clients that stressing is not good for the body since it helps to weaken the immune system. Therefore, they should only focus on the positives. Since I'm aware of how hard home workouts can be without a trainer or gym equipment, I encourage them to turn their house chores into fun exercises. What do I mean by that, put some hype music on and dance while you do chores or for those people with kids get the kids involved and do a quick family workout. The goal is to stay fit and healthy so a 20-30 minutes routine everyday is acceptable, if you can go longer then go for it. 
Use stuff around the house to create simple workout routines. Example: If you don't have weights for squats, then try squats up and down your stairs, 2-3 sets would give you the same effect as squatting with light weights. Use the edge of your chair to do simple exercises like dips and lunges or even push-ups. For those exercises that require weights, use water bottles and other items from around the house with a good grip and things that won't break easily. Again the idea is to stay active, healthy and fit. 
For more information, check out our IG page @kbfitness or WhatsApp +592-680-9015. Currently daily routines are posted on our social media pages to keep clients active. There are some special cases where people have one-on-one video sessions upon request.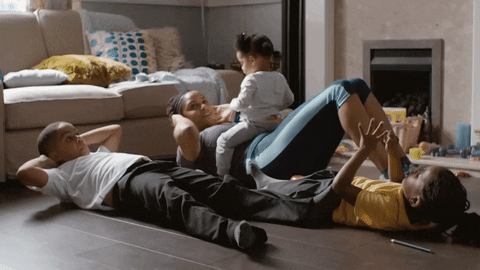 Yannick Grimes Fitness: 
I try to keep my clients motivated by setting small weight loss challenges for them, with the right nutrition and exercises. I also check-in with each of them daily, in an effort to further help them to achieve their goals. 
One home workout tip would be to try some simple jumping jacks or burpees which are full body workouts, these exercises definitely make you feel great after.
To join my zoom sessions hit me up on IG @mrphysique02 or by email stefon.grimes@yahoo.com 🙂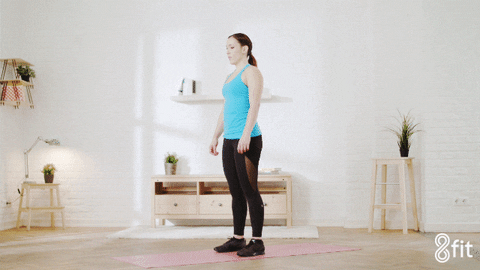 Healthy Eats – Kimberly Dos Santos, Certified Health and Nutrition Coach:
I let my clients know that despite the fact that the pandemic may be affecting their physical and mental state of mind, all is not lost. In fact, it is now that we need to be more active and ensure that we sustain a healthy lifestyle. To ensure that they do not lose motivation, I send them tips to keep them on track such as replacing energy-dense foods with more nutrient-dense foods and I invite them to workout with me via WhatsApp calls. Being on a healthy journey can be fun and you find it easier to stay on track when you have a partner to do it with and keep you accountable. 
I advise my clients to workout first before they begin their day at home. So many distractions prevent you from working out at all, this is especially for the ones with kids. So if you are a parent my advice is to get up early and get a good 30 to 45 mins workout in. If you are not a gym fanatic, you can try going for a walk or run or some skipping just to stay active.
I am a certified health and nutrition coach, my aim is to help persons overcome weight struggles through mindset shifts, sustainable nutrition and lifestyle changes. Persons can connect with me via Facebook: @fit2finish or call / WhatsApp me on +592-638-8101.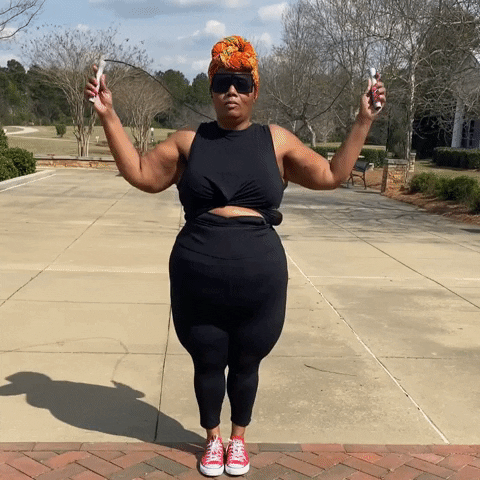 Semonica Duke, CrossFit L1-Trainer & Gymnastics Coach / Genesis Fitness Gym:
Being part of the Genesis Fitness virtual classes on Zoom allows our clients/members to continually have the support or motivation they need at this time. We also offer free home workouts 3 times a week on our page to keep people interested and healthy. So far, we're the only local gym that's offering free workouts on our page along with motivational quotes whilst allowing them to have the ability to stay connected with us and their entire Genesis family. 
One home workout tip is that you only need 30-60 mins without the use of actual machines to get moving, you only need body weight and cost friendly homemade objects to stay healthy especially during this time. 
People can message the Genesis Fitness Gym page on Facebook or Instagram to inquire more about our classes.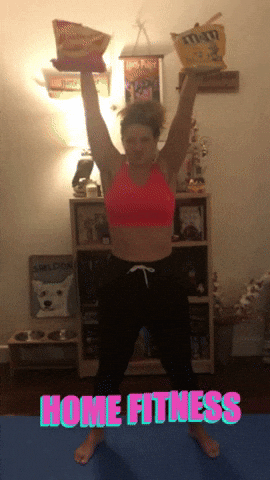 CHRYSALIS FITNESS TRAINING:
We lead by example for our clients based on the physically and mentally healthy lifestyle we live. From the genesis of our brand launch we built camaraderie and an environment of acceptance for everyone, so when COVID19 came and disrupted our regular fitness schedule our job was made easy because our clients were already in that frame of mind where they encouraged and motivated each other to keep pushing regardless of the circumstances.
Challenging yourself every day is one of the most exciting ways to live. Good, Better, Best. Never let it rest until your Good is better and your Better is Best.
Definitely find yourself a workout buddy (even if it means working virtually) and when you do, create a schedule. The pop-up training sessions will never happen. Feel free to be creative with your home workouts for example; two food cans from your pantry can be used as weights if you do not own dumbbells.
Chrysalis Fitness Training can be found on the following social media platforms:
Instagram: chrysalis_fitness_training592 
Facebook: Chrysalis Fitness Training
WhatsApp: 592-691-4830/ 672-2813
Zoom: 706-031-2132 (free virtual training while we quarantine together)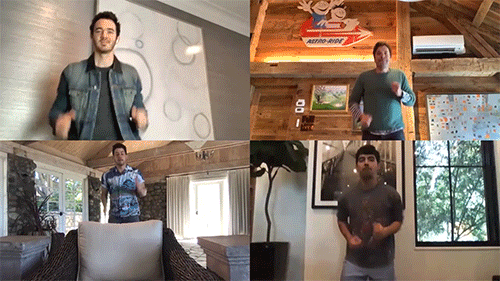 We hope that you're now motivated and inspired to start or continue your home workouts. Get moving and stay active!
Special thank you to everyone for sharing these tips with us. Please be sure to contact these health and fitness coaches for additionally information and guidance.
Featured image by Oluremi Adebayo from Pexels