As a first time mom, the thought of growing a well-mannered and healthy human can be a daunting one. But with patience and a few mom approved strategies, your little one will be on his or her way to growing into the very best that he or she can be. Right?! You'll tell me after reading and trying these amazing hacks.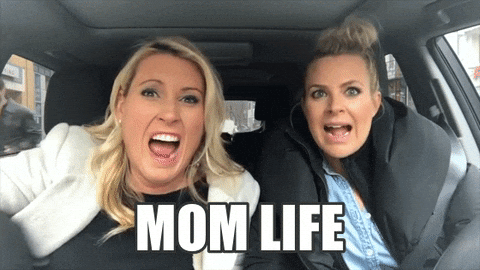 To help me share the best hacks that both mom and baby would love, I recruited two of my favourite mom friends. We've survived and so have our babies … because we've tried the following: 
Starting Solids: Baby is entering into a whole new world with solids, while breast milk or formula was all they knew, they're now being introduced to other things, and lots of it. To ensure they love as much as they can, you must be creative. To get Chelsea to eat her vegetables, her mother tried dicing them into very small pieces and shapes. Also try making smoothies with their fruits or vegetables. 
Not Eating Fruits?: Today your child might like something and tomorrow they might not. Papaya was that something for Rhyan. When he would refuse to eat it, I would blend it into juice. He loves juice (or the fact that he gets to drink from a big boy cup). Whatever it is, it works! Try that with all fruits, blend it and have then drink their fruits. 
Bath time Fun:  Bath time should be fun, shouldn't it? It must be something that they grow to love (or just understand its importance, as they'll have to do it for the rest of their lives). To get Chelsea to enjoy bath time and by extension develop a love for being in the water, bath time included the use of different water toys for her enjoyment. Try bright coloured boats, animals and shapes, whatever is waterproof and will add excitement to bath time, really. Rhyan takes a bucket and spade sometimes and loves bubble baths.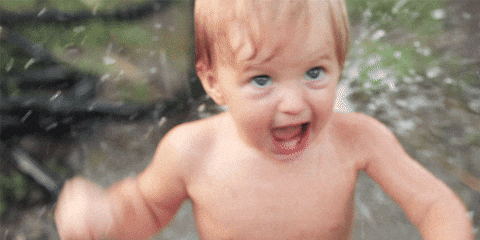 Brushing Those Teeth: To introduce Chelsea to her toothbrush, her mother found a video with one of her favourite cartoon characters brushing his teeth, and singing a song about brushing his teeth. That sparked her interest in brushing her own teeth, now it's one of the first things she wants to do when she wakes in the morning. 
Potty Training: When your toddler starts to identify what they're doing or starts to tell you when it's time, it's also time to start working. To get Chelsea on the right track her mother got and read 'Once Upon A Potty' to her. She was hooked on the book. So when she was introduced to her potty, she already knew the drill. 
Ensuring No Public Meltdowns: You need to start by talking to your child. Have straightforward conversations about the importance of good behaviour outdoors and  explain to them what this looks like. Chloe knows that if she goes anywhere and cries or misbehaves she might never be allowed to go back to that place (huge exaggeration, but you know how it is).
Eating Should be Exciting: To ensure that your child is excited for something as simple and important as eating, get them plates and bottles in their favourite colours or with their favourite characters to make them more excited to eat and drink water or juice. To guarantee that your Chloe eats breakfast, lunch or dinner, her mother is sure to instill the no snacks allowed until their plate of healthy food is empty rule. 
Mommy's Little Helper: Teach your little one how to help others by getting them involved in everyday chores. Let them know that they're your little helper and get them to do tiny chores. E.g. Chloe enjoys holding the basket with clothes pins when the laundry is being done. Rhyan knows to get his pampers when it's time for a change. 
Learning and Reading are fun: Create interactive, colourful and innovative spaces for your little one to thrive. For example,  I used some old boxes to create a mini library for Rhyan. It's just about his height, so he's able to reach for whatever he wants to read, whenever he wants to read it. Make your own games, songs or charts, whatever it takes to get them excited about learning.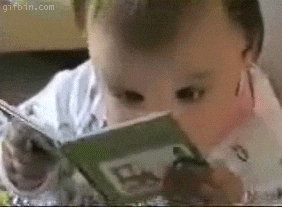 Parenting is patience, it's repeating the same thing a number of times before your child gets it right; but more importantly, it's putting in the effort. We have to do the work, we are responsible for molding and aiding in the development of our little humans. It ain't easy, but it's worth it!
We hope that these hacks are helpful in some way to you. Do you have any that you would love to share?
Happy Mother's Day from Schemel, Dionne and Natasha! ❤