Due to COVID-19 and the rate at which it is worsening in our countries, many persons have been working from home. But how does one really work from home (#WFH, you know it's real when it has an acronym and a hashtag)?
A friend of mine recently posted on Twitter the difficulty she is having with staying focused. We're so programmed to operating in our space and surroundings at work, that having to perform outside of that can hinder our productivity. 
Whilst working from the comfort and confines of my home, I try as best as possible to stay focused and productive. Here are some of the ways I get through it: 
Stick to your routine.

Are you required to be at your desk for 7a.m.? 7:30a.m? 8:00a.m? Whatever time it is, ensure that you're set and ready to operate at that time at home. Have a bath (if you wish). Get your breakfast. Get dressed and show up – at the right time! If you work from 8am – 4:30pm, with a lunch break in between. Stick to your times, unless otherwise discussed.
Create a productive space

. Do you have a workspace at home? Perfect! Set up and get ready. If you don't already have one, find a space that you can make into YOUR space. Surround yourself with all you'll need to function. Notebook. Computer. Coffee. Post-its. Highlighters. Water. Try to recreate your office space, or the space that is most comfortable and will ensure that you're productive. Stay away from sitting too close to the television for it might distract you, and far away from the telephone if that will too. Check your phone but don't get lost in TicTok, Instragram or Facebook. Stay focused!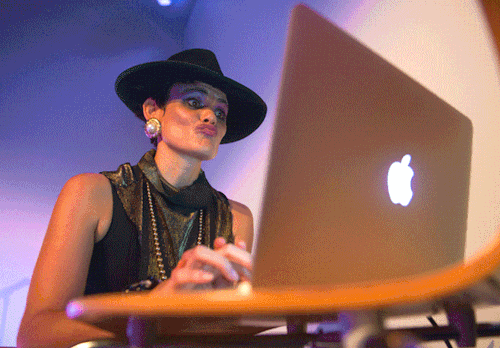 Write your to-do list.

Before I get cracking at work, I sit at my desk and create my daily to-do list and I stick to that even if I working from home. I read recently that your list should also reflect results. Write more than just

*email design team

. Why are you emailing them? What do you want to tell them? What do you want from them? Be specific and result-oriented – *

email design team for revised artwork

or *

email design team for quotation

. Be specific and focused. 
Take breaks.

Stick to your coffee / water breaks, go to the bathroom, walk outside, breathe in and out. I'm not suggesting you sit and look at a two-hour Lifetime movie. Maybe you can possibly look at the Young and the Restless, if your lunch break runs for one hour. But give yourself a break or two!
BONUS: Working from home with child/ren.
Create a schedule for them. Create a space for them that will allow them to play safely and not distract you, bring all their toys together, turn to their favourite show, get all you'll need to create an engaging environment for them. Engage them on your breaks, so they know that you're still there to play but that you also have work to do. Keep them close and remember that your space is your space and that you're at "work". If all else fails, get help!