I'm joining the "You're not stuck at home, you're safe at home" bandwagon because guess what, IT'S THE DAMN TRUTH! COVID-19 is here, we didn't ask or plan for it, but it is here and we must ensure that we play our part in protecting ourselves and those around us. 
For the introverts and stay at home folks, nothing has really changed. However for the social butterflies and persons who thrive on fellowship, hanging out and catching up, this might be somewhat of a rough (ha!) time. But we must remain indoors, as best as is humanly possible so as to remain safe and to curtain the spread of COVID-19.
To ensure that our introverted friends who enjoy time outside, and our extroverted and "we're outside!" friends remain sane, as well as have fun while learning and growing during this time at home, we'll be sharing FIVE cool activities for you to engage in while practicing social and physical distancing. 
1. Let's start with the easiest and most fulfilling one first. READ A BOOK! Or at least LISTEN TO AN AUDIOBOOK. 
I'm #TeamReadABook but I've recently started to listen to audiobooks and I can say it's not so bad. I do prefer a good book in hand, or even an e-book, but don't knock-out the idea of trying an audiobook until you've tried it. There might be books in your house that you can read or re-read, if not, there are quite a few places online that you can snag a free copy of any book/ebook. You can try OverDrive, Srcibd, Centsless Books, or Manybooks, to name a few.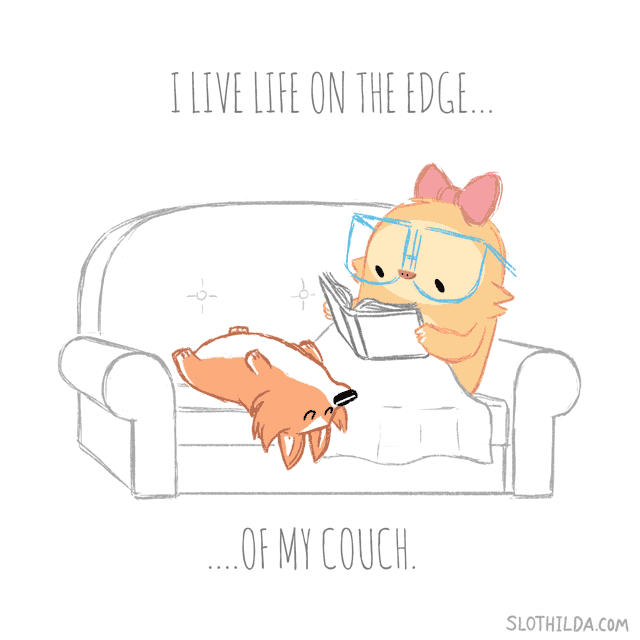 2. NETFLIX AND CHILL. Seriously, it's a real thing. Especially now. 
There are a number of great shows on Netflix that you can get sucked into at the moment. I keep hearing my friends raving about them like Ozark, Sex Education, Love is Blind, and Self Made, to name a few. Apart, from the shows, there are great movies you can watch or re-watch. Whatever you're into, now is the time to binge. Binge in a good way! Outside of Netflix, cable still exists. Watch your favourite shows or find a new favourite. Outside of cable, local television is still filled with a number of shows you might find entertaining. Some of us seldom find the time to watch a little television, now is that time. Relax and unwind. 
3. LEARN A NEW SKILL OR PERFECT AN OLD ONE 
Maybe a new language, perfect cooking, learn to make your favourite meal, to knit, to sew, start a blog or write for one (like us!), sketch / draw, the possibilities are endless. You really just have to start. Find recipes online, blogs are free to start, some websites offer free tutoring for new languages. You have the time, use it wisely. 
4. EXERCISE and MEDITATE. 
Now more than ever, we need to ensure that we remain healthy, both physically and mentally. Take 10 minutes out of your time to exercise or meditate. Your body and mind will love you more for it. Exercise routines can be found anymore, YouTube or your favourite guru on Instagram or Facebook. Find a meditation video on YouTube or try a website like Headspace, if you need some help in placing yourself. Otherwise, just give yourself the time to be present, start with 10 minutes, stop and do nothing, feel your breathing and focus on the things around you. Remember, exercising improves your overall physical health and this in turn can boost your immune system. 
5. INTERACT WITH YOUR FAMILY
Play games, get to know each other better, swap office stories, whatever it is, replace technology with some good ole face to face interaction. Sit outside and chat about anything and everything under the sun. Now is the time to develop a great appreciation for each other. My family and I sit outside every afternoon, not sure how we do it but we always find times to talk about. 
6. This is a BONUS! Take the time to DECLUTTER YOUR HOME! 
Your bedroom, the kitchen cupboards, your home workspace, the backyard, the wardrobe, the storeroom, whatever it is. Remove all that is unwanted and yes, there are unwanted items (junk) in those spaces. I've read that mess causes stress, decluttering your space is also good for your mental health and is considered a great self-care activity. Decluttering makes your feel accomplished, it also frees up space for things that really matter and things that are really needed. Also, you will see how easy it is to now find important items. Here are some decluttering tips to get you started.
We hope you find these activities useful, we also hope you keep the same energy even when we get to go outside. These simple acts can really help you to grow into a better person for YOU and your loved ones. 
Stay Safe, Team MAGLYFE!
Featured image by Pexels
Written by Shemmy P | Follow her on Instagram and Twitter at @shemmypatty